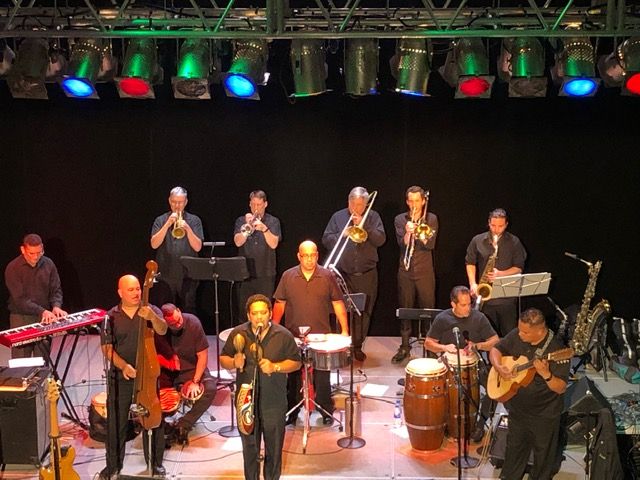 Our 2024 Calendar is filling up fast. BOOK NOW FOR YOUR SPECIAL EVENT!!
Celebrating Our 43rd Anniversary!
Oct. 28th, 1980 - Oct. 28th, 2023
AWARD WINNING SALSA ORCHESTRA 
"An estimated crowd of 10,000 cheered on Torres as he came out on stage and yelled, "Que Pasa Montreal?, Vuvu danse!" And with that the orchestra commenced an hour long set of hot original salsa and hip swaying merengues much to the delight of the revved up crowd." - The Gazette, Montreal
"...I have never seen an act that so accurately reflects a culture's music and yet targets a mainstream audience, combining education with exciting enviornment." - Larl S. Brunig, The Chronicle, Pennsylvannia
"From then on a holiday carnival air prevailed and there was no stopping the dancers." - J. Kochalka, Springfield Reporter, Vermont
"...the moment I will cherish most was watching people of all cultures and colors dancing, transfixed by the Latin rhythms of Alex Torres & His Orchestra." - Don Wilcox, Bluesprint, NY
FOR BOOKINGS, INTERNATIONAL & USA:
(518) 330-6917  
or
 Rep. Agent Sandy Peevers 
info@onqueueartists.com
(607) 435-2045      (607) 264-2626
"SOY SALSA" China Tour March 2015
We welcome our new fans in China. We were overwhelmed with the hospitality and beautiful people of Shanghai, Zoughou & Nanjing, China!