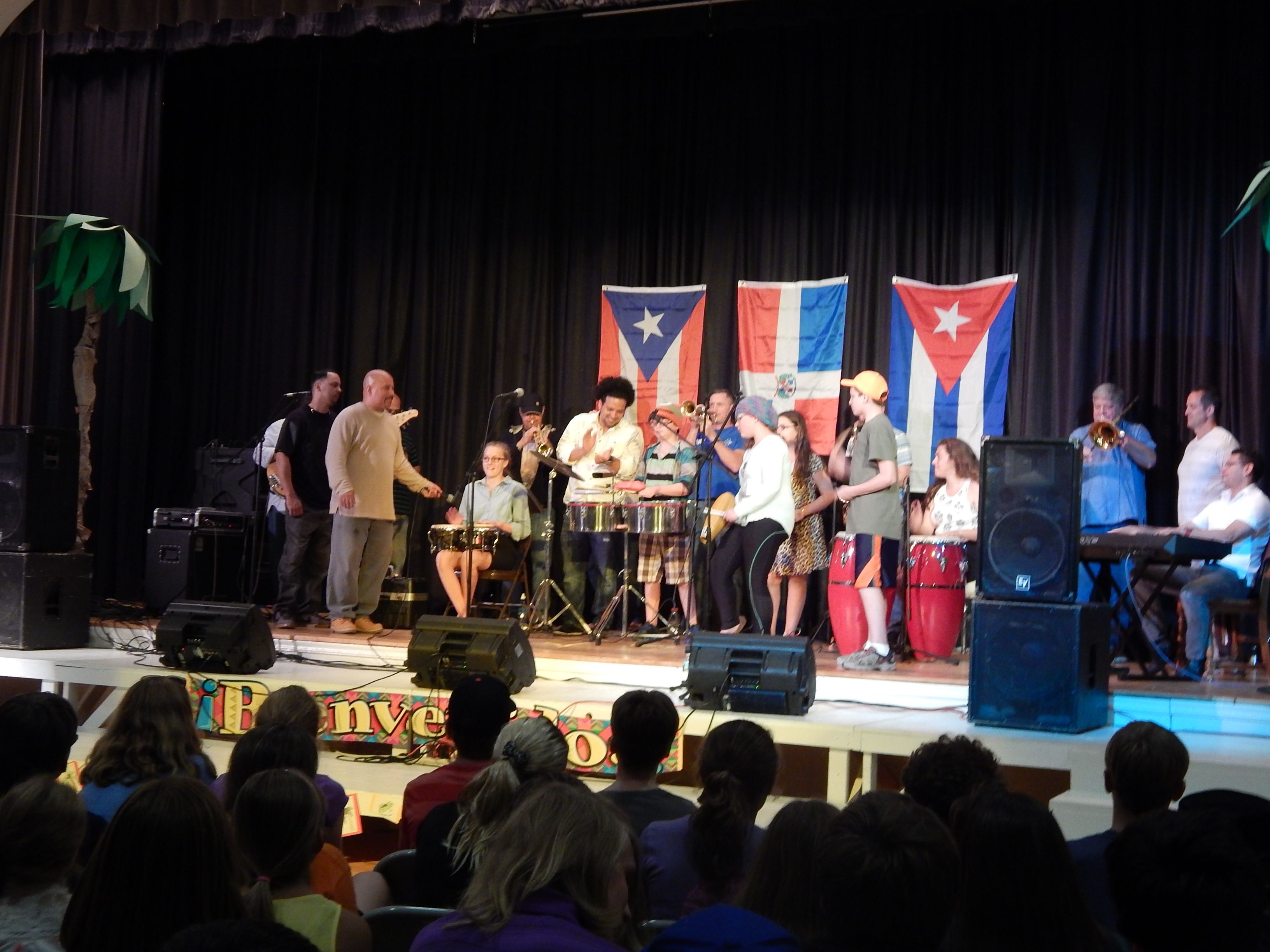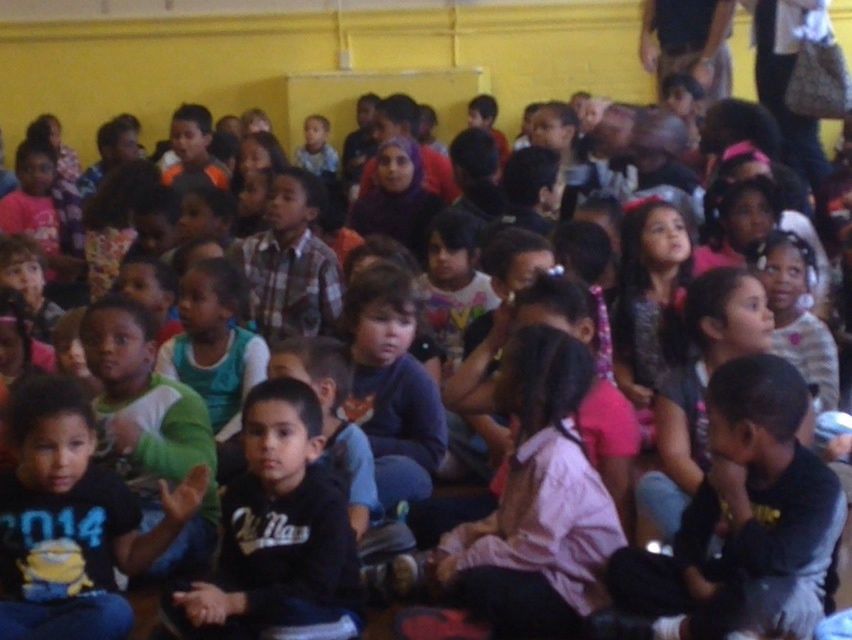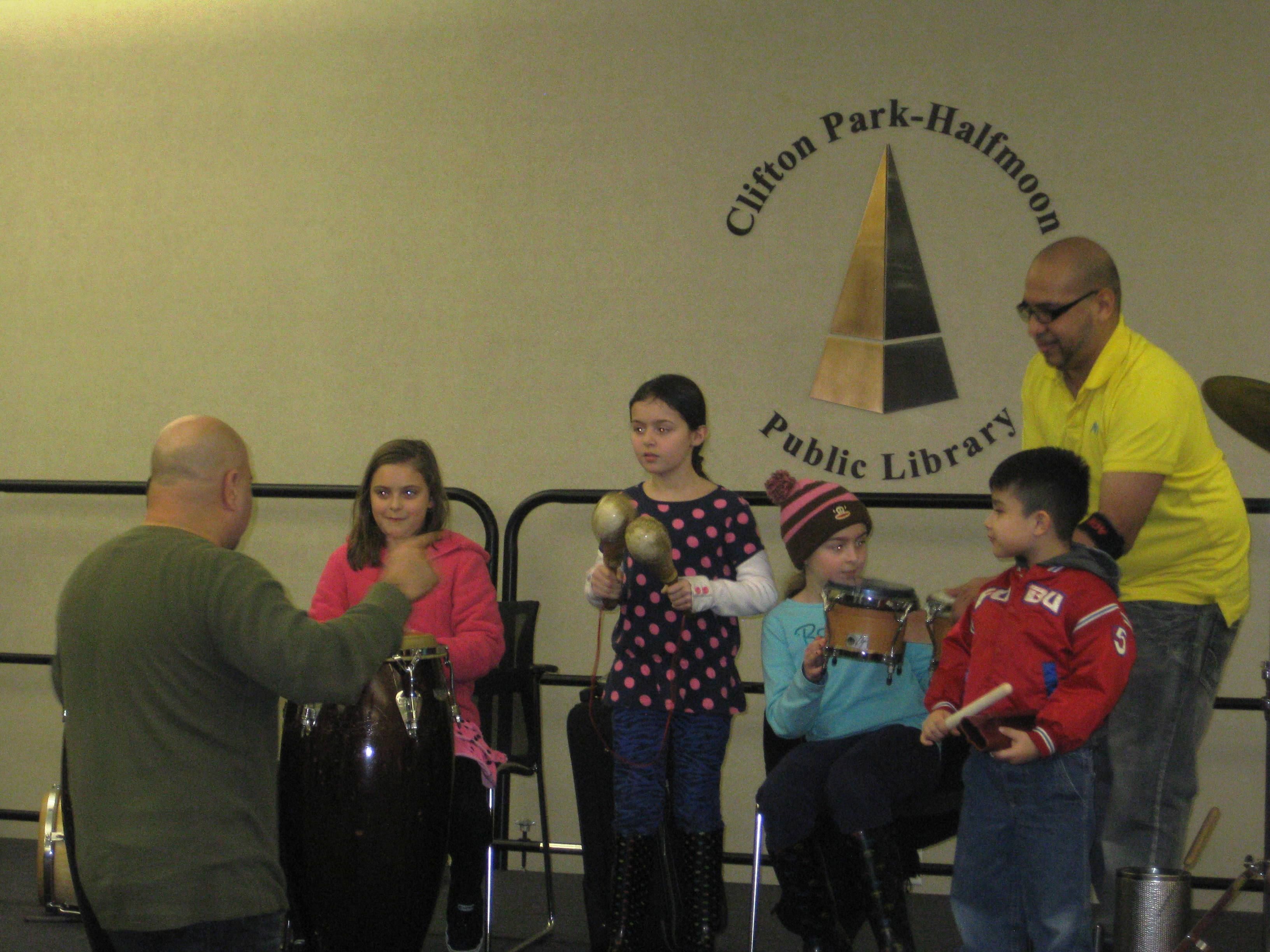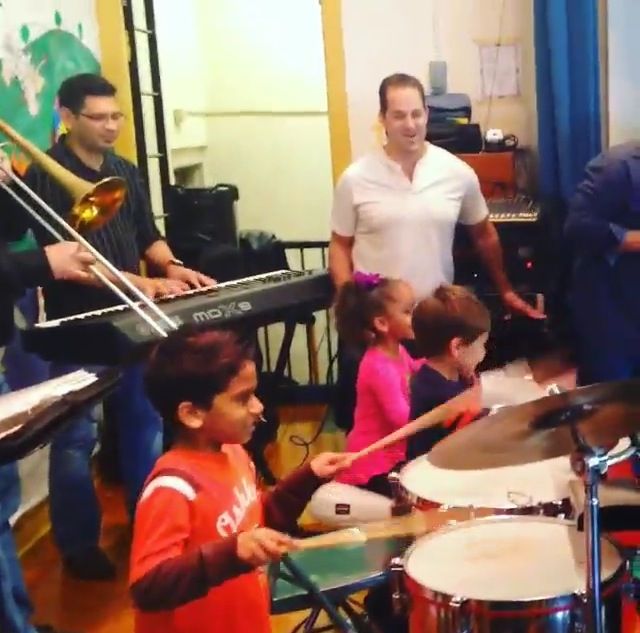 Arts In Education
For over 20 years, Alex Torres & His Latin Orchestra have been visiting schools, ranging from elementary to universities, performing on and demonstrating Afro-Caribbean instruments, roots and rhythms. They have provided a comprehensive and student tailored lecture/demo/hands-on program that has proven extremely succesful and well received at the schools. These "assemblies" consist of three components. First the lecture component which provides knowledge, insight and answers the who, what, where and when. The second component is the demo. During the demo component the orchestra performs the Afro-Caribbean rhythms such as salsa, chacha & merengue. The third component is the "hands-on" component which is everyone's favorite part. Students are invited up on stage to perform a few bars of music with the musicians and become part of the band! The students realize many aspects of the music including that many of the Afro-Caribbean percussion instruments play an integral part in the music and also gain a sense of respect for the instruments and the performers. The orchestra has performed Arts In Education in over 100 schools, colleges and universities. For more information on our program, please call (518) 330-6917.
--------------------------------------------------------------------------------------------------------------------------------------
"Today my school came together as one through your music.  Your program was educational, highly interactive, and performed by musicians of the highest caliber.  Never before have I experienced a program that made us feel so
good about ourselves and each other.  Each of us was inspired enough to drop our own inhibitions and move to your classic Latin beat.  Staff members and students had to be turned away because there were so many
audience members eager to participate on stage.  True testimony to our wonderful experience was the "conga line" started by our students at the end of the show." - Ralph K. Rothacker (Stevens Elementary Principal, Ballston Lake, NY)
December 4th, 2012
"You should have seen all the KCS students dancing to the hot SALSA of Alex Torres Y Su Orquesta! The KCS auditorium was transformed into an Afro-Caribbean music club when the 12 piece band performed two assemblies on October 3rd, Students had been preparing for these visitors by studying the three primary islands from which their music originates: Puerto Rico, Cuba and the Dominican Republic. They learned that the complicated rhythms are of African origin." - Peg Wilson (Spanish Teacher, Keene Valley, NY) October 3, 2014
FOR BOOKINGS, INTERNATIONAL & USA:
(518) 330-6917  
or
 Rep. Agent Sandy Peevers 
info@onqueueartists.com
(607) 435-2045      (607) 264-2626
"SOY SALSA" China Tour March 2015
We welcome our new fans in China. We were overwhelmed with the hospitality and beautiful people of Shanghai, Zoughou & Nanjing, China!